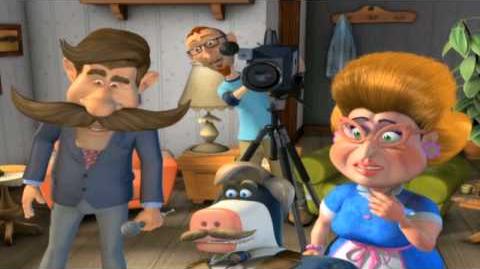 This video is a recording of Mrs. Beady dancing with a song shown when
Coraldo
accidentally puts in the video player mistaken for the talking animals tape.
Characters Featured
Nora Beady
Song
Hello! I'm Nora Beady, and this is my Dancing With The Celebrities Edition Tape.
We're free to fly...
Soar through the heavens...
Touch through the sky...
You and I...
We're free to fly...
(Mrs. Beady splits)
OW!! NATHAN!! GET THE JAWS OF LIFE!!